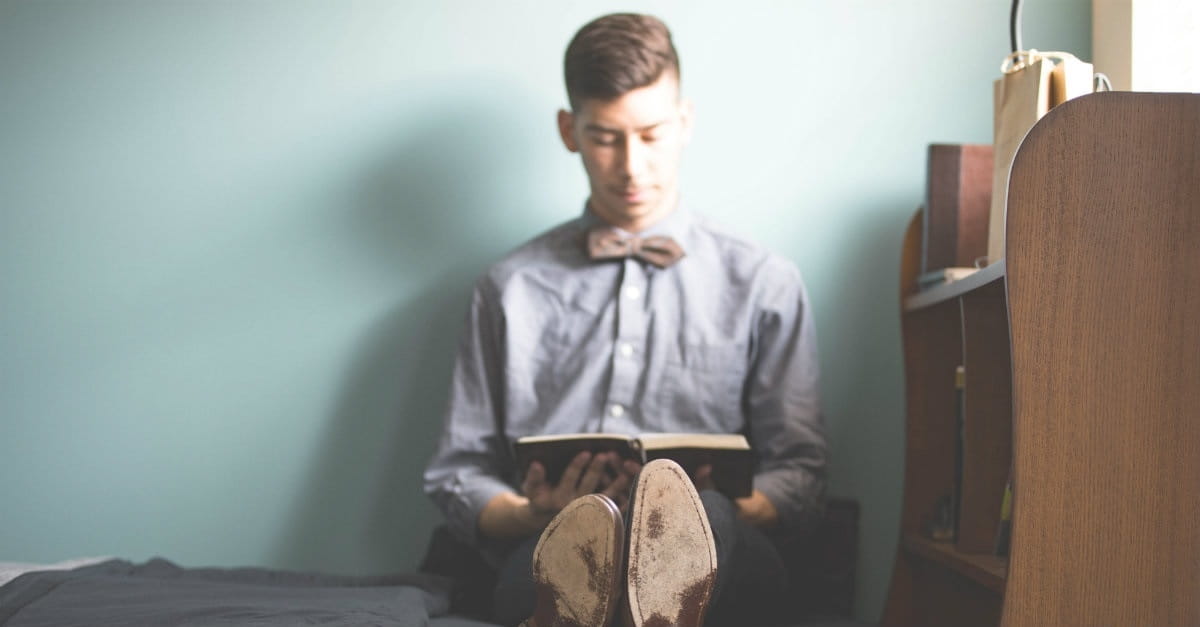 I remember it like it was last week, even though it was some twenty years ago. I stood in the doorway of my pastor/boss' office and said, "I'm content to know the basics about the Bible. I don't need all that deep stuff. 'Thus sayeth the Lord' is good enough for me." I thought at the time that Pastor Mike was the one chuckling, but all these years later I realize it was the Lord. He – the Lord, that is – was laughing because He was going to unleash a fire in me to study and know His Word beyond anything I ever imagined. He was going to take me deep – so deep that I would need a spiritual oxygen tank to survive. The passion to dig and study and mine for "buried treasure" hits me every time I open my Bible. It has propelled me through eight years of seminary. It has compelled me to be a Bible teacher. I will never be satisfied with anything less.
The author of Hebrews understood that surface knowledge of the things of God will not sustain us for long. He said, "We have much to say about this, but it is hard to explain because you are slow to learn" (5:11). I touched on this verse when I launched this study, but I think it bears repeating. The phrase "slow to learn" is not referring to a learning disability, but a learning disinterest. "Slow" means "lazy and undisciplined, no longer trying to understand." The writer said there's more they could know but they didn't care to learn it. They were content to know just enough to get into heaven. I suppose that's okay if your goal is eternal fire insurance. But why would you deny yourself the deeper things of the faith? Why would you not want to know all you can about God? What could the world possibly teach you that is more important, more thrilling, more breath-taking than knowing the mind of Christ (1 Corinthians 2:16)?
You don't have to go to seminary to learn the deeper things of the faith. But you do have to invest time and attention in God's Word. I love being a Bible teacher. But honestly, my goal is to teach myself out of a job. I want you to have that hunger for yourself. Beloved, there is no greater quest than to know God. Won't you let Him captivate your heart?