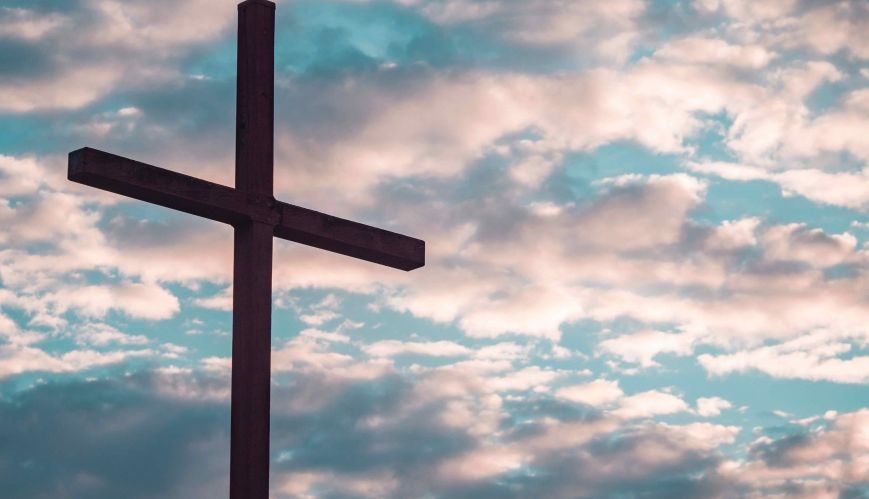 My granddaughter loves crosses. She knows the cross has something to do with God and Jesus, and at almost three, that's a good foundation. But in the first century, the cross was a symbol of shame. So why would the church adopt it as our standard? We get a clue from Peter who said, "[Jesus] bore our sins in His body on the tree [cross], so that we might die to sins and live for righteousness" (1 Peter 2:24, emphasis added). Pete packed a lot into that short sentence.
First, the cross is for sinners. It is for people who make mistakes, for the ones who are weak, for those of us who do foolish things, who fall into a pit of sin and walk in the wilderness of the consequences. The cross is the place where Jesus took on all our sin and shame, our profane mouths and promiscuous acts, our greed, and selfishness, our lies, our addictions, our lustful thoughts, our rebellion, and disobedience. Jesus didn't die for those who have it all together. He died for those of us who are falling apart in our own human sinfulness. The cross is for me.
Second, the cross helps us in our weaknesses. By holding fast to the cross of Jesus, we draw strength to enable us to overcome our un-Christ-like habits and attractions. When I look to the cross, I am reminded again of what Jesus did for me, and I find the strength to fight against the enemy and flee from temptation.   I'm not implying that the cross is some magic talisman; but it is a symbol of the transforming power of Christ – a power we are encouraged to call on every day and every moment. You and I can't control the sinful desires of our flesh, but Christ can help us stand strong in godliness. Through the cross, Christ empowers us to live for righteousness.
Many criminals before and after Him died on a cross, but the cross of Jesus is the hope for all mankind. It is the place from which love dripped down Christ's body and bought us our freedom. Paul said, "For the message of the cross is foolishness to those who are perishing, but to us who are being saved it is the power of God" (1 Corinthians 1:18). Beloved, have you come to the cross of Jesus?