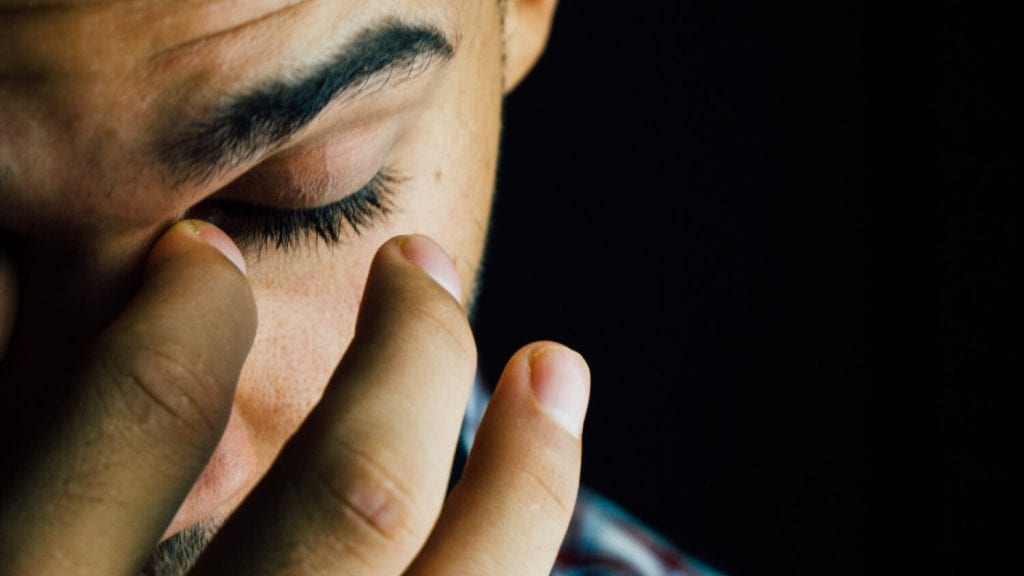 This is a repeat and I apologize for that, but I am tired. Weary-to-my-bones kind of tired. Needing-more-than-a-day-off kind of tired. The tired that drains you physically, emotionally, and spiritually. After a week of battling Covid in my entire family, I'm drained body, mind, and spirit. At times like this, it's really easy to sink into despair and cry "Woe is me!" and post my feelings all over social media. But how does that serve the cause of Christ?
Paul, who had every right to whine, choose instead to look at his life from a different perspective. "We are hard-pressed on every side, but not crushed; perplexed, but not in despair; persecuted, but not abandoned; struck down, but not destroyed" (2 Corinthians 4:7-9). He acknowledged that his circumstances were hard – he was being pressed from many different directions by people who all wanted something from him (boy can I relate). He was perplexed; he couldn't understand why his own people were rejecting the Messiah they had so long sought. He was persecuted – his life was often in danger, his ministry was detested by the Jewish leaders and even by certain factions of the church. He was struck down – beaten and stoned more than once for his dogged devotion to the Gospel of Jesus Christ.
Despite all that, he refused to give in to misery. He knew that no human could crush him because he belonged to the Lord. He rejected despair. He reminded himself that his Lord and Savior would never abandon him, and had even come to stand beside him in prison (Acts 23:11). He knew that the Lord he served with all his heart would not allow him to be destroyed.
Beloved – this is YOUR testimony too if you are in Christ. You are not a victim—you are a victor! Yes, life gets very hard sometimes, but you and I need not give in to despair because our Lord will not let us be crushed or destroyed. He has promised to never abandon His own, not even in our darkest, hardest moments. Like Paul, we must learn to hold fast to Jesus and trust Him despite our circumstances or feelings. I am tired, but the Lord promises to give me strength. I am overwhelmed, but He will carry my burdens for me. I am weary, but He will sustain me. I can focus on my fatigue, or on my faithful Father. The choice is mine. The choice is yours too. Where will your thoughts take you today?