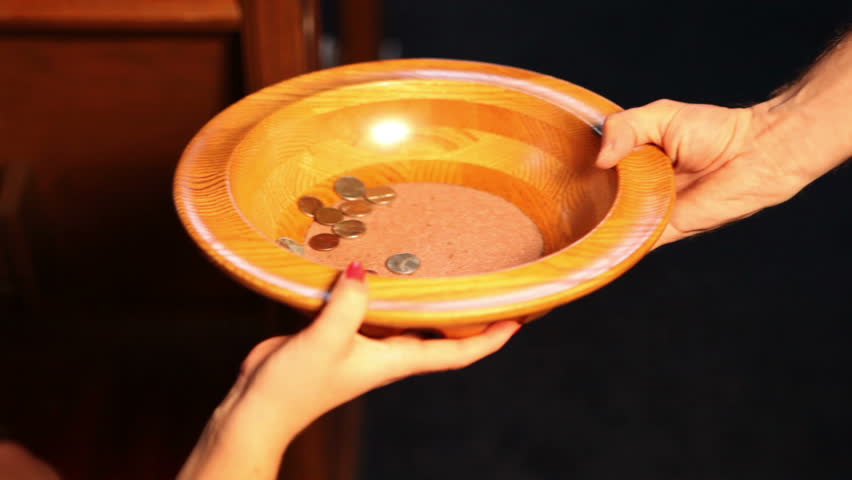 When I sit down to write every morning, I ask the Lord, "What do you want to say?" Some days it's a word of encouragement. Everyone seems to like those. Some days it's a Scripture lesson (like the Hebrews series). And some days God directs me to a passage of Scripture and I think, "This is not exactly a heart-warming story." This is one of those days. I almost changed it, but God can be very insistent.
King David took a census of the men of "fighting age" in Israel, a sign that his trust for his nation was in the strength of his army and not in the strength of his God. He soon realized his census was a slap in the face to the Lord God (2 Sam 24:9). He confessed his sin and pleaded for the Lord to take away his guilt. God gave him three options. Israel could face three years of famine, David could spend three months running from his enemies, or there could be three days of plague in the land. David decided on the last option and seventy thousand citizens of Israel died. The Lord finally stayed the hand of the death angel "at the threshing floor of Araunah the Jebusite" (v. 16). The king approached Araunah to purchase the threshing floor that he might "build an altar to the Lord, that the plague on the people may be stopped" (v. 21). Araunah offered the threshing floor free of charge but David would not hear of it. He said, "I will not sacrifice to the Lord my God burnt offerings that cost me nothing" (v. 24).
Here's what I hear from God: "Why are my people so stingy towards me?" In the little book of Malachi, God said He would prefer that the temple doors be shut than for the people to give Him meaningless offerings – "injured, crippled, blemished or diseased animals" burned on "useless fires" (1:10-13). But above all, the people considered their gifts and service to Him to be "a burden" (1:13). Jesus talked about the cost of being His disciple (Luke 9:57-62) and Matthew recorded His parable of the hidden treasure and the pearl of great price (13:44-46) to express how valuable the kingdom of God is.
This is not about money, although giving is an important part of the relationship. This is about giving God our hearts, our time, our thoughts, and our whole selves. Is the kingdom worth giving up sleep to spend time every morning with the King? Is it worth turning off the T.V. to read His Word to your kids? Is it more valuable than having them excel in sports or dance? Is God your heart's first desire, or your fifth or twentieth?
Beloved, my toes are throbbing too, but the question stands: What is God worth to you?