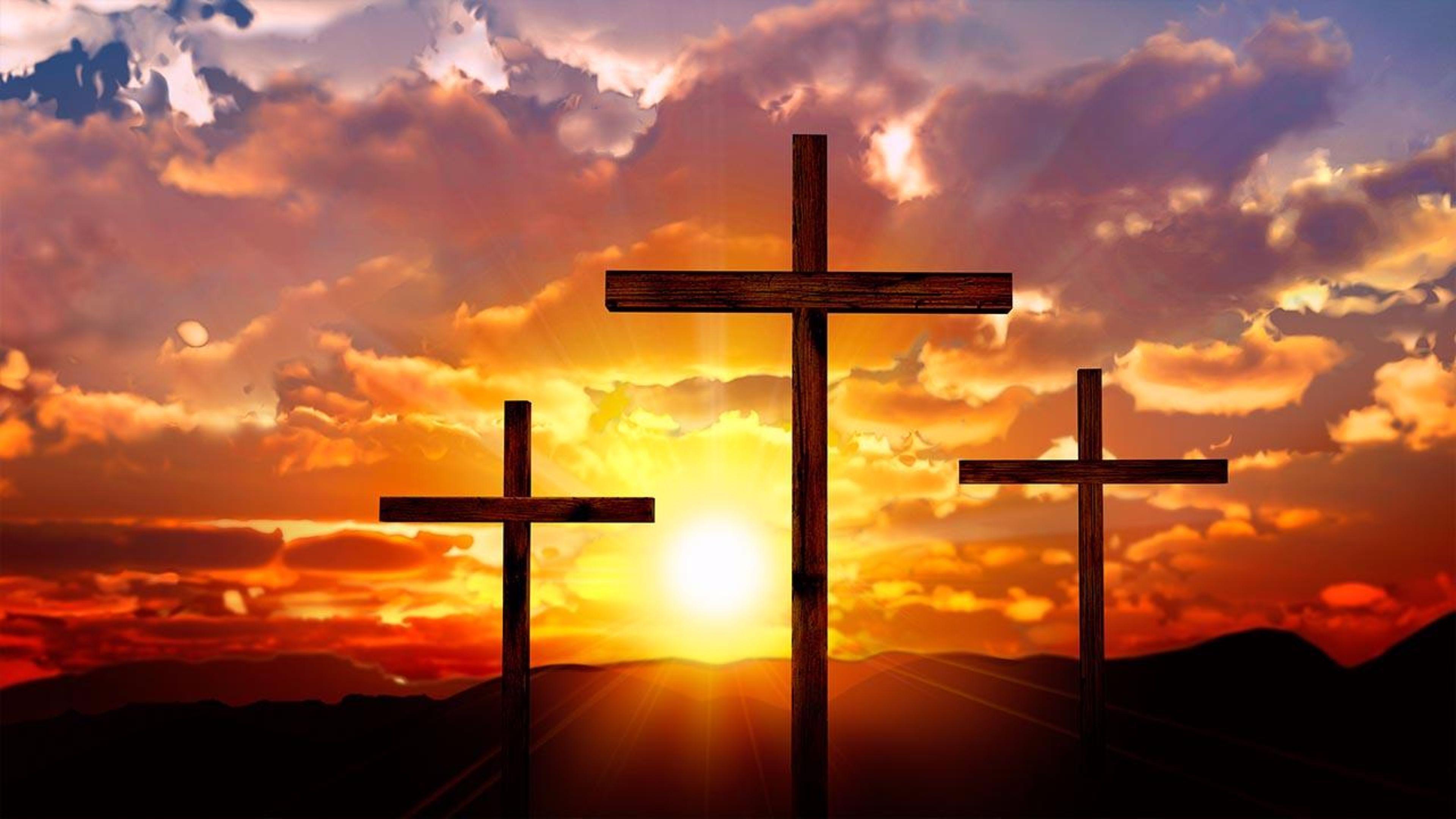 "Two robbers were crucified with Him, one on His right and one on His left" (Matthew 27:38)
All four of the gospel writers note the presence of two others with Jesus when He was crucified. They were thieves – most likely "career criminals" to be put to death for their crimes. Jesus was the "Man in the middle." Matthew tells us that these thieves joined in the crowd's mocking and jeering against Jesus; they "heaped insults on him" (Matthew 27:44). But at some point, something changed for one of the men.
Luke reports that "one of the criminals who hung there hurled insults at Him: 'Aren't you the Christ? Save yourself and us!'" (23:39). But we see that the other criminal had a change of heart saying, "Don't you fear God, since you are under the same sentence? We are punished justly, for we are getting what we deserve. But this man has done nothing wrong" (23:40-41). This enlightened criminal realized that Jesus was an innocent man, falsely accused, and wrongly crucified. That in itself would be an amazing turnaround, but he understood even greater things than that.
He tells the Lord, "Jesus, remember me when You come into Your kingdom" (23:42). He recognized, by divine knowledge, that Jesus was, in fact, a King who could give him eternal life. He also knew that he had nothing to offer Jesus in return for this gift of eternal life – but he asked anyway. "Jesus answered him, 'I tell you the truth, today you will be with me in paradise'" (Luke 23:43).
I don't know what was happening in the mind and heart of this man, but I believe, as he turned his head to gaze upon Jesus, his eyes were supernaturally opened to the Truth. I believe he witnessed the intensity of Jesus' suffering under the weight of mankind's condemnation – including his own. I believe he heard Jesus' plea to His Father for forgiveness for the ones who nailed Him to the cross. I believe he saw past the blood-matted hair and bruises and looked beyond the skin shredded to ribbons and saw a glimpse of who this Man in the middle truly was. And a divine glimpse is all he needed.
Oh, Beloved, will you open your eyes to the Man in the middle and receive eternal life?