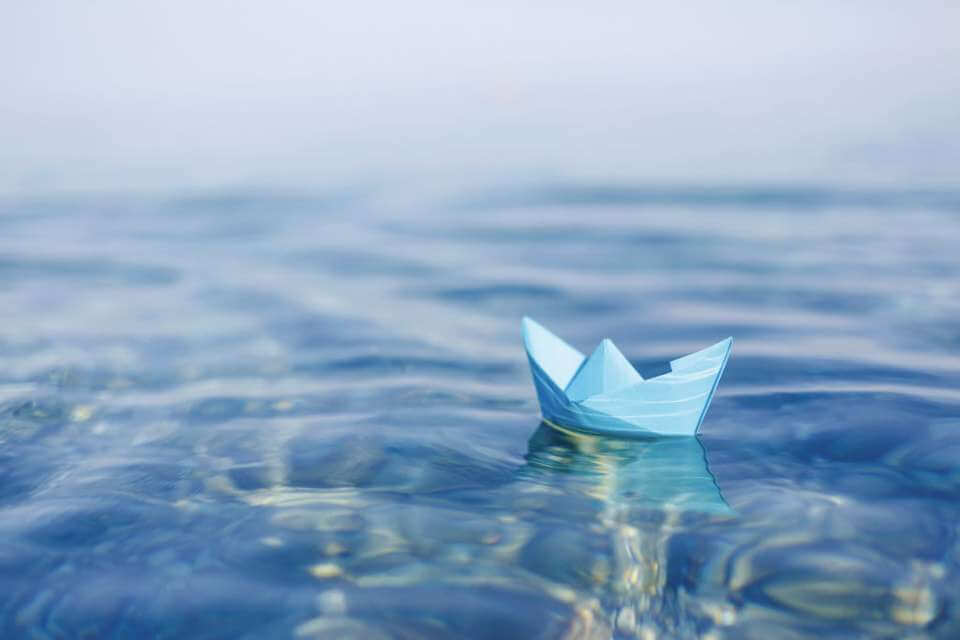 Words fascinate me. The Holy Spirit knows this about me and so often when I am reading my Bible, He will draw my attention to a word and ask me, "What does that mean?" – and I am off on one of my favorite digs. Yesterday I was reading in Hebrews 2 and He did it again in the very first verse: "We must pay more careful attention, therefore, to what we have heard, so that we do not drift away." The phrase "drift away" became my holy grail. This is one word in the Greek: pararreo – and it means to glide by, to be carried away, and you would use it to say something "slipped my mind.". We've all missed appointments because they slipped our minds. That's why we jot them down on our calendars or put a reminder in our phone. Likewise, the writer was saying, don't let the message of the gospel slip from your mind. That's easy to do when life is hard, when tragedy strikes, when you're weary, when the whole world is caught in a pandemic. It's easy to forget about the hope we have in Christ. But this dig continues.
This morning the Spirit highlighted another phrase for me: "careful attention." These two words perissoteros and prosecho mean in great abundance, above all else and to hold or possess. Simply put, this means above every voice and every worldview, take hold of this gospel and let everything else go. That's the key to not drifting away.
The message of the first chapter was that Jesus is the Son of God – He is "the radiance of God's glory and the exact representation of His being" (Heb. 1:3). In a world that says there is no God, or that God is whatever you want him to be, we need to get a firm and secure grip on the truth. In a world that is full of evil and darkness, where death runs rampant and people are scared out of their wits, we need to wave the banner of the gospel and the hope of salvation and eternal life.
Beloved, what are you paying careful attention to? The news? Facebook? The opinions of others? These will cause fear, confusion, and doubt. They will cause you to drift away. Let them go. Pay attention to the truth: Jesus Christ is the Son of God who died to save you and give you eternal life and hope for today. Hold on to that and never let go.