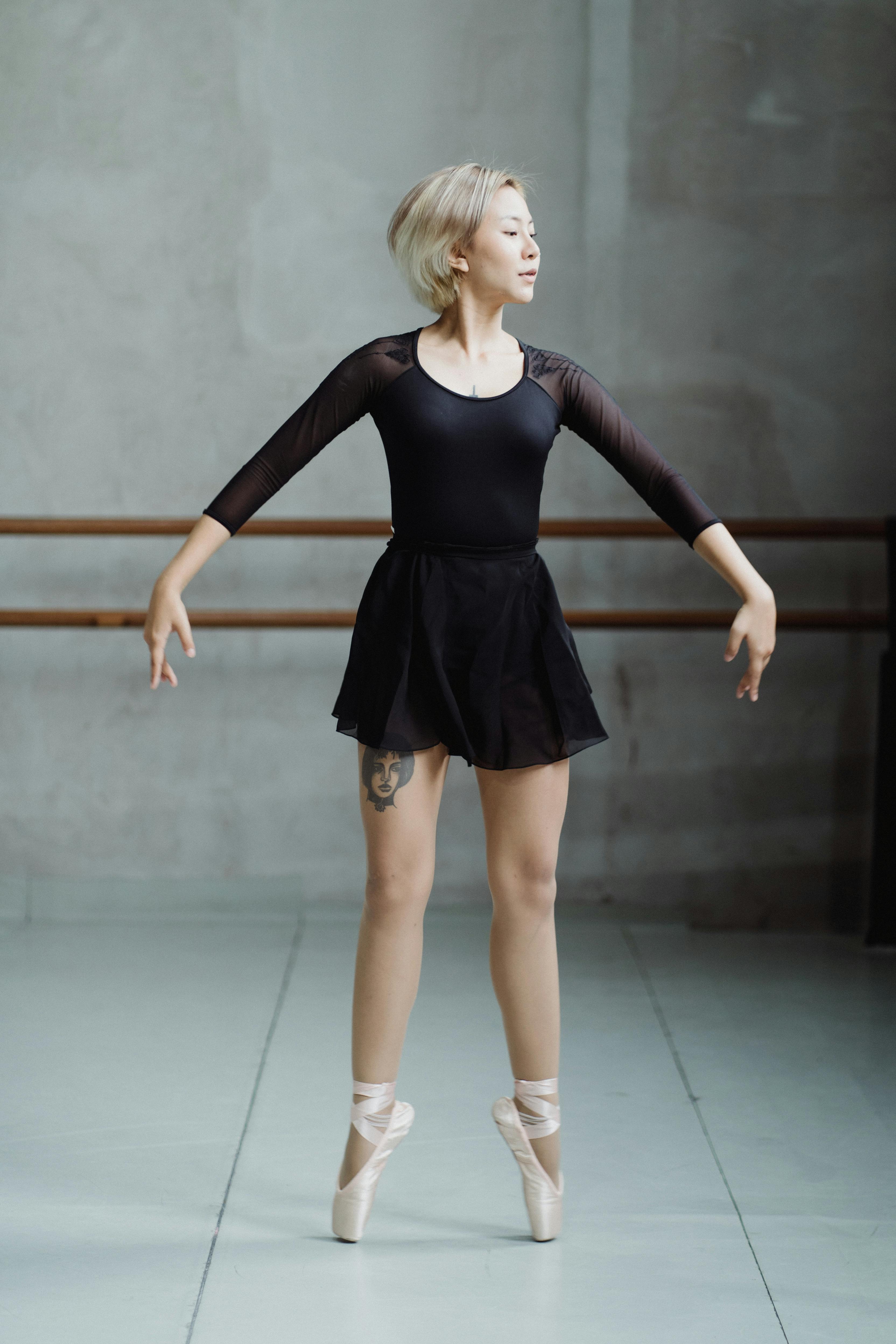 David danced before the Lord with all his might." 2 Samuel 6:14
Deep within the soul of a little girl beats the heart of a dancer. When she was very small she would twirl around the room making her skirt billow out wide, curls bouncing as her feet leapt with the joy in her heart. But sometimes life can just knock the breath—and the joy—right out of us. We start out well, full of dreams and enthusiasm, but real-life struggles and heartaches come along and we find those dreams fading and our excitement waning.
Perhaps you are not a dancer at heart, but you have a God-given desire to step into something that would bring Him great glory, yet you also have a past that has weighed you down with shame and regret. You think, "I can't dance (or sing or write, or whatever that desire is), people know my past and they will not approve." My friend that is the very reason you need to tie on your ballet slippers.
King David tried to return the Ark of God to Jerusalem after it had been captured in battle. But his first attempt was a humiliating failure. At his second attempt David celebrated, "dancing and leaping before the Lord," and his wife chastised him saying, "How the king of Israel has distinguished himself today, disrobing in the sight of the slave girls of his servants as any vulgar fellow would" (v. 20). Sound like some voices you've heard lately? David replied: "It was before the Lord [that I danced]" (v. 21). He didn't care what she thought because God was glorified in David's dance.
Why do we think we can't live for the glory of God when we have made mistakes – that we have to sit down when we've stumbled in life? Everyone out there has made mistakes. If we all sat out the dance because of the mistakes we've made, no one would ever dance again. And that is all the more reason why we should– to show the world that Jesus forgives and restores and makes life worth living again.
Beloved, someone else has stumbled over the same rock that brought you down; let them know they can get back up again. Celebrate before the Lord with all your might. The world doesn't need to see you dancing out of perfection, they need to see you dancing out of redemption.