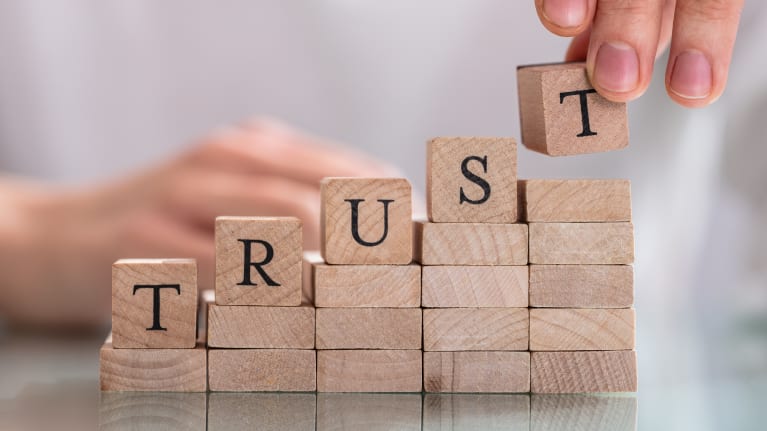 Charles Stanley says: "When circumstances are beyond our control, what we really believe will surface. The depth of our faith in God's character and promises will become evident, as will any doubts or uncertainties we may have."
I came across this quote five years ago and at that time I wrote: "I have absolute trust in God's power and ability to overcome every difficult situation in my life. I don't doubt His power – I know He can. But I am not as certain about His willingness – I'm not so sure He will." There's nothing wrong with what I wrote. But, like many of you, I've been through some stuff in the past five years, and I've learned a few things along the way I'd like to share with you.
I've learned that God doesn't need my "suggestions" for how to fix things. I've stopped praying, "Lord, if you will just . . ." Because I think too small. God has resources and plans at his fingertips that I could not imagine. Now I pray, "God this is the problem – do what You know is best."
I've learned that whining is not praying. Yes, I take my heart to God. I tell Him my burdens. I bring Him my fears. Sometimes my prayers come from raw pain. But I have banished "woe is me" from my prayers. (Complaining is also not praying, but that was another post.)
And that brings me to the most important thing I've learned. My faith needs to be in God, in who He is, not just in what He can do. Because He is "right and true and faithful" (Psalm 33:4). He is good (Ps. 34:8). He is wise (Romans 11:33). He is perfect (Deut. 32:4) His is unfailing love (Ps. 33:18). And He is the God who sees me (Genesis 16:13). When I consider all that He is, I know that I can rest confident that whatever He does, it will be right. The past five years have proven that to be true.
Babbie Mason sang a song that said, "When you don't understand When don't see His plan When you can't trace His hand Trust His Heart." When you know Him, Beloved, you can trust Him. Every. Single. Time.