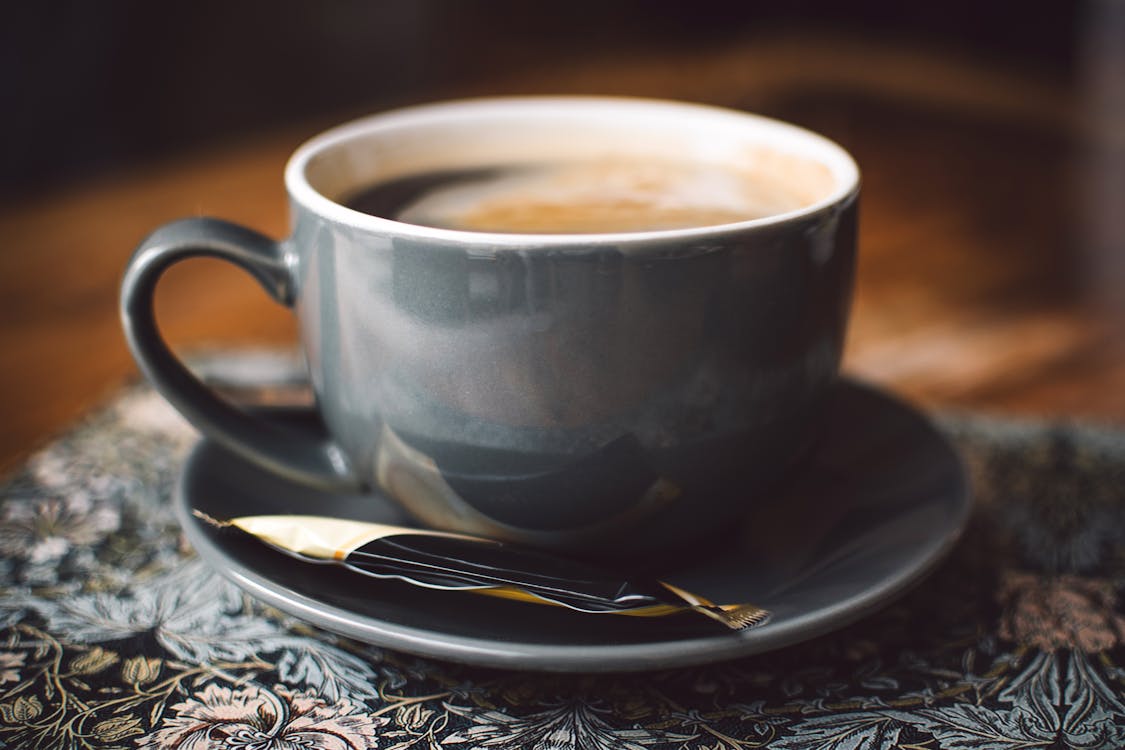 Yesterday, while writing in my prayer journal, I stopped to refill my coffee. While the Keurig was brewing, I decided I needed something quick to eat so I went to the pantry. Yes! One granola bar left, but the shelves were a disorganized mess.  Now if I can't get my life in order, at least I can get my pantry in order. So I started straightening up the shelves. When my coffee finished, I figured I'd make a bathroom visit while I was up. The bathroom sink was a mess so I grabbed the pop-up wipes and set to work. Finally done, I headed back to the kitchen to retrieve my coffee and sit down. But I left my granola bar on the counter. Back to the kitchen to suddenly remember I left clean clothes in the washer last night, I need to throw them in the drier. Finally back in my study where I noticed my phone blinking a notification on Facebook. Let me check that real quick. And thirty minutes later I remembered I had been writing a prayer to God. I was embarrassed to return to my journal and admit that such insignificant stuff had pulled me away from Him. And that's really nothing compared to the mental distractions when I'm trying to read the Bible and pray. Satan loves to throw all kinds of thoughts at me to break my focus.
How do such mundane, trivial, worldly things distract us from the majesty and beauty of the Lord God of heaven and earth? What on this earth could possibly compete with God's holiness, righteousness, and perfection? When Isaiah had a vision of the Lord – "seated on a throne, high and exalted, the train of his robed filling the temple and the seraphs declaring "Holy, holy, holy is the Lord Almighty" (Is 6:1-3) – he could not take his eyes off of Him.
One day I will see the Lord face-to-face and I know that, as grand as heaven will be, He will be my only focus. So why not now? Maybe, Beloved, you need to join my prayer that God would grant us eyes to see even a small glimpse of Him so that nothing draws our hearts and minds away. Not even coffee.